Miyaji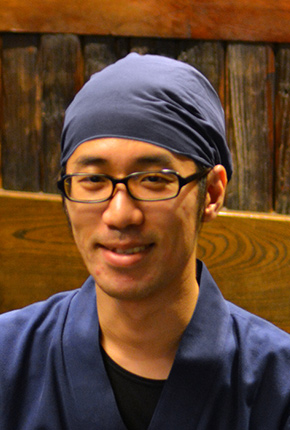 Job title

Chief
Joined Katsukichi

November, 2014
Hobbies & special skills

Making sweets, playing games
A Word from
the President
A word about Takahiko Miyaji from the general manager:
Mr. Miyaji thought about his future and got this new job while still feeling thankful for his former occupation.
It appears he sometimes makes melon bread and cakes just for his coworkers, which makes me think he is really fond of making sweets.
I hope he will, also, play a role in developing a new menu in the future.