Katsukichi Hibiya Kokusai Building Store / Autumn Cuisine (From October 2023)
2023.10.11
Thank you for your continued patronage of Katsukichi. The hot summer is over, and the weather has finally arrived.
How are you all doing? Thanks to you, we continue to operate our business vigorously every day. We would like to thank all our customers for visiting our store.
Well, today is Katsukichi Hibiya Kokusai Building Store'sautumn menu (from October 2023).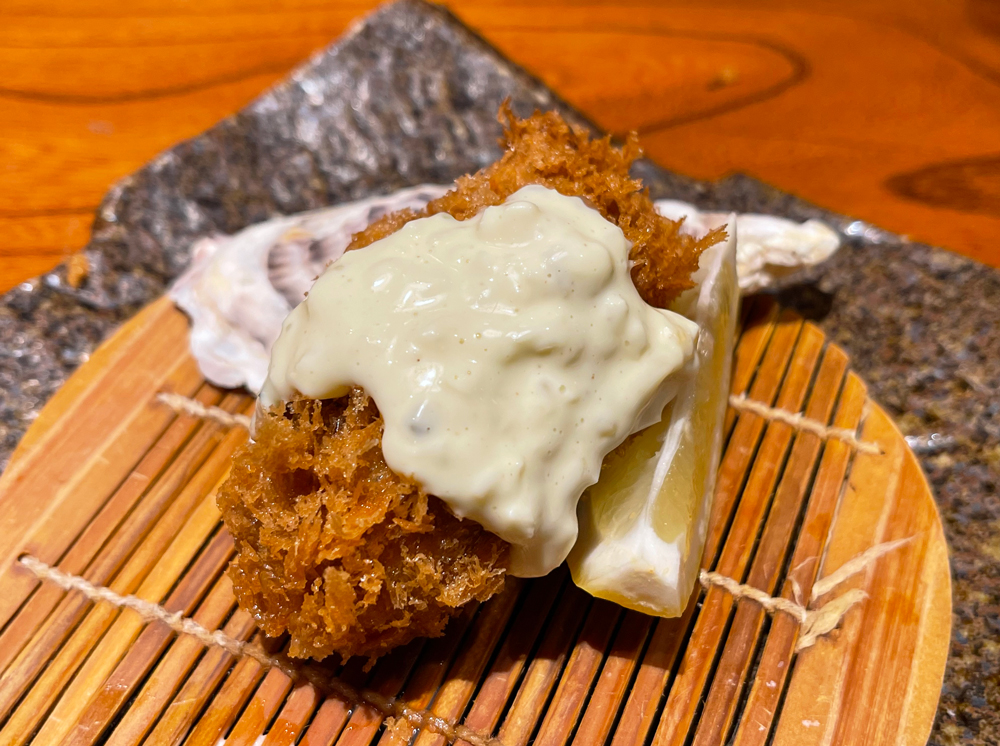 First up is fried oysters, which is a winter specialty. Sales will start from October 11th (Wednesday)!
Our fried oysters is made using a method of combining several oysters into one fry. Click here for details .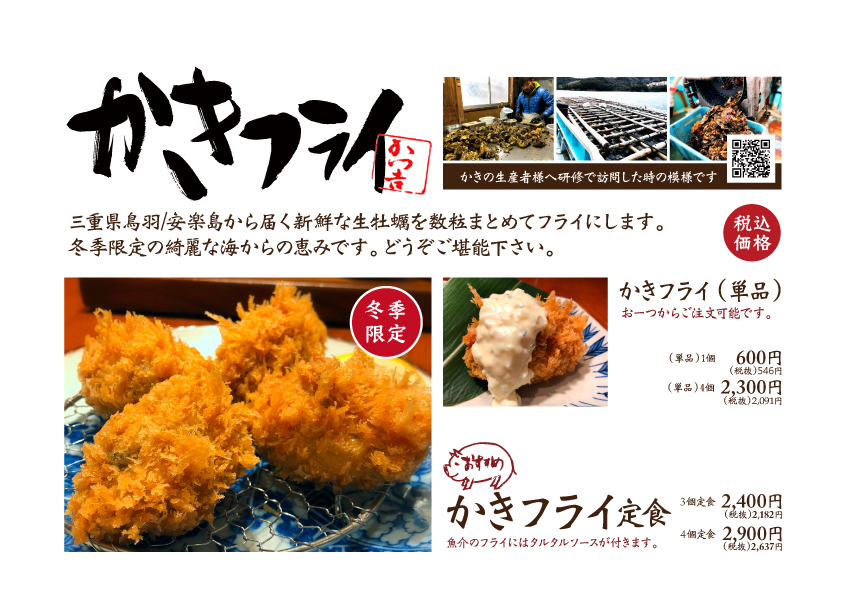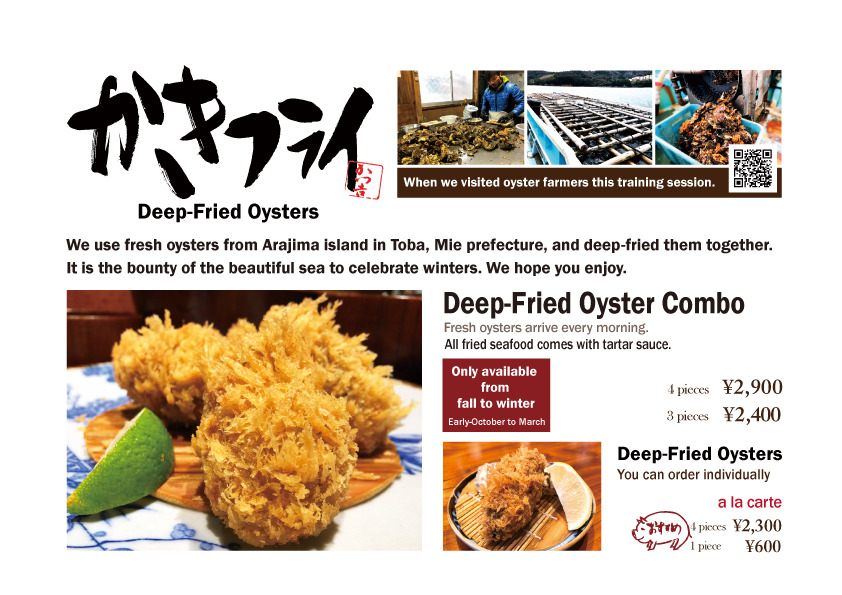 We also offer set meals available only at the Hibiya store. Please enjoy the traditional manufacturing method that has been used for 65 years.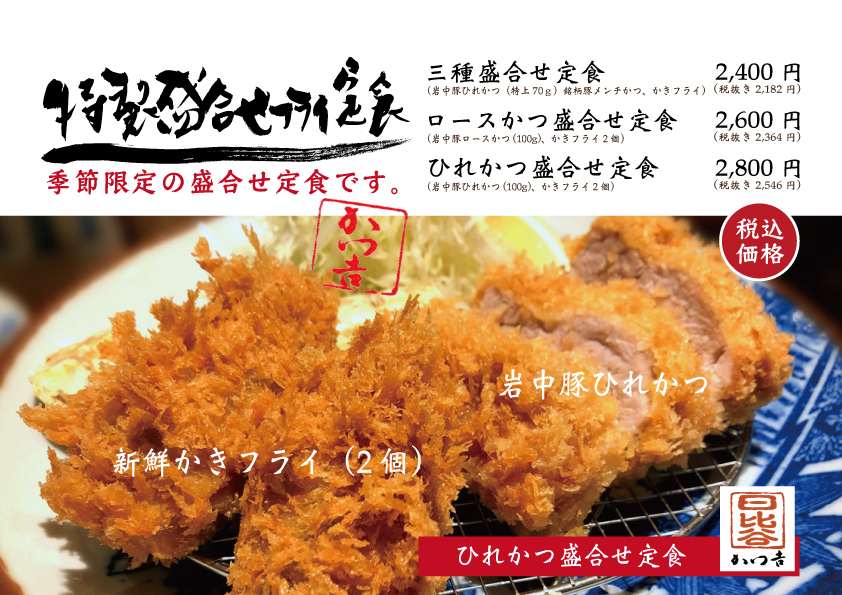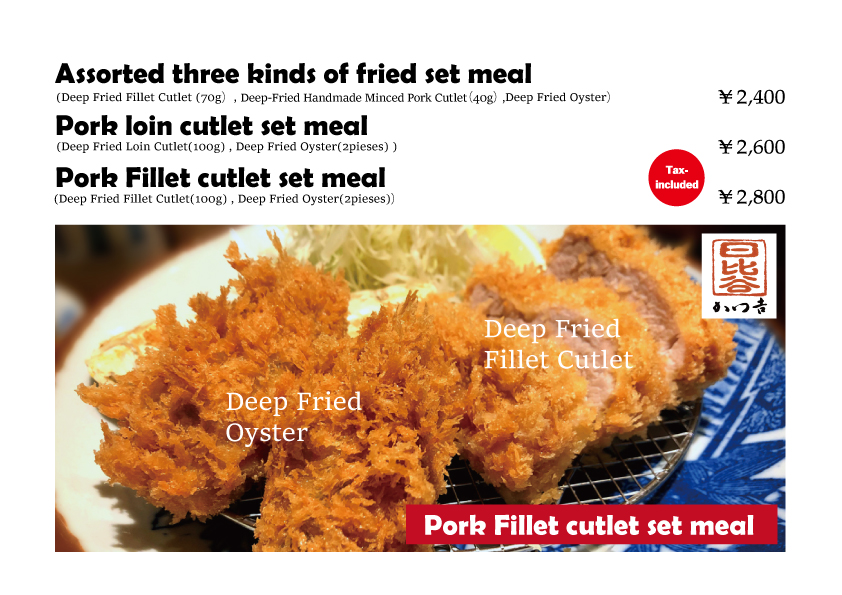 The lunch menu also includes a fried oyster set meal. As quantities are limited, we recommend ordering early.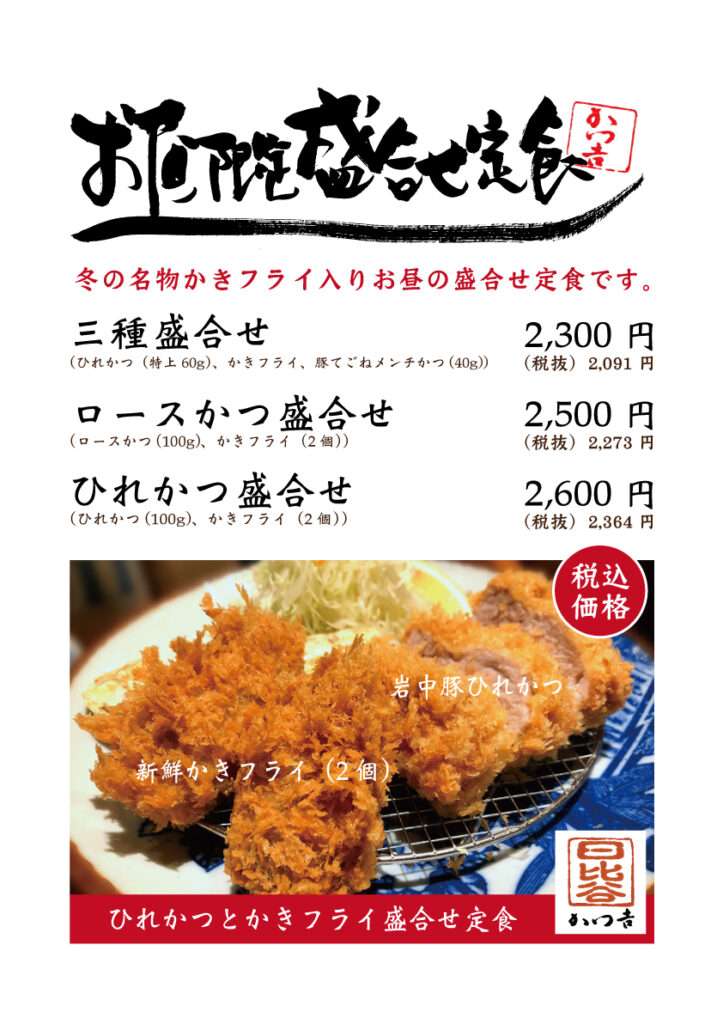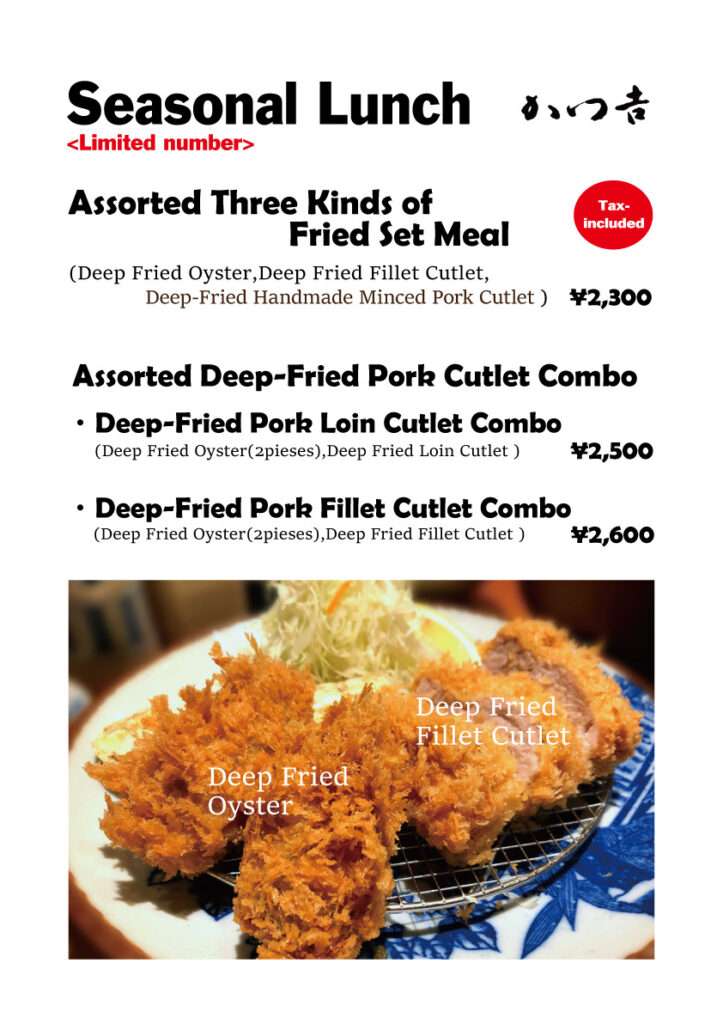 And as an autumn a la carte dish at the Hibiya Kokusai Building store (from October 11th), "scallop carpaccio, various marinated mushrooms, three kinds of appetizers (meat sauce, flavored egg, We will prepare "potato salad", assorted fried vegetables (autumn eggplant, sweet potato, asparagus), egg rolls rolled in dashi soup, deep-fried nagaimo shrimp, mushroom cream croquette, and fried oysters. *Sales start from 5pm on weekdays.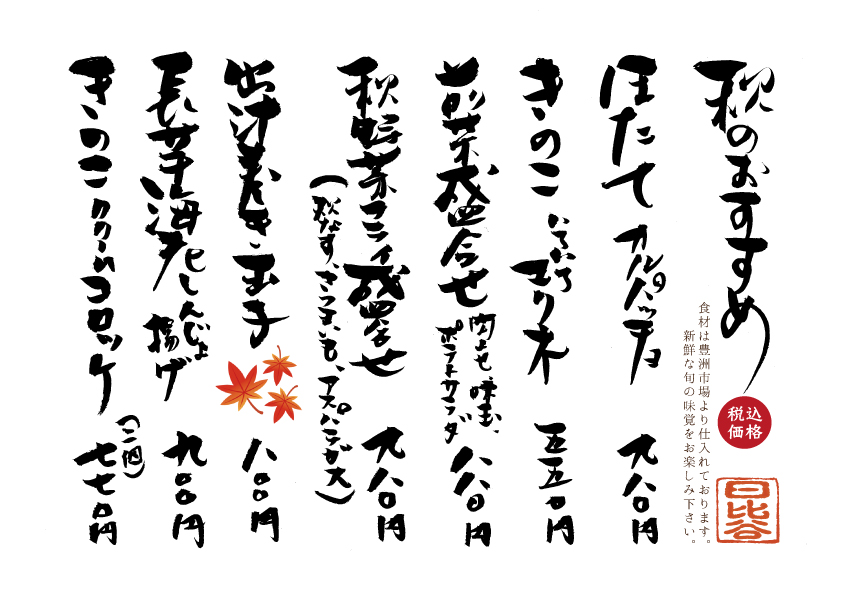 Enjoy seasonal dishes made with carefully selected ingredients and freshness.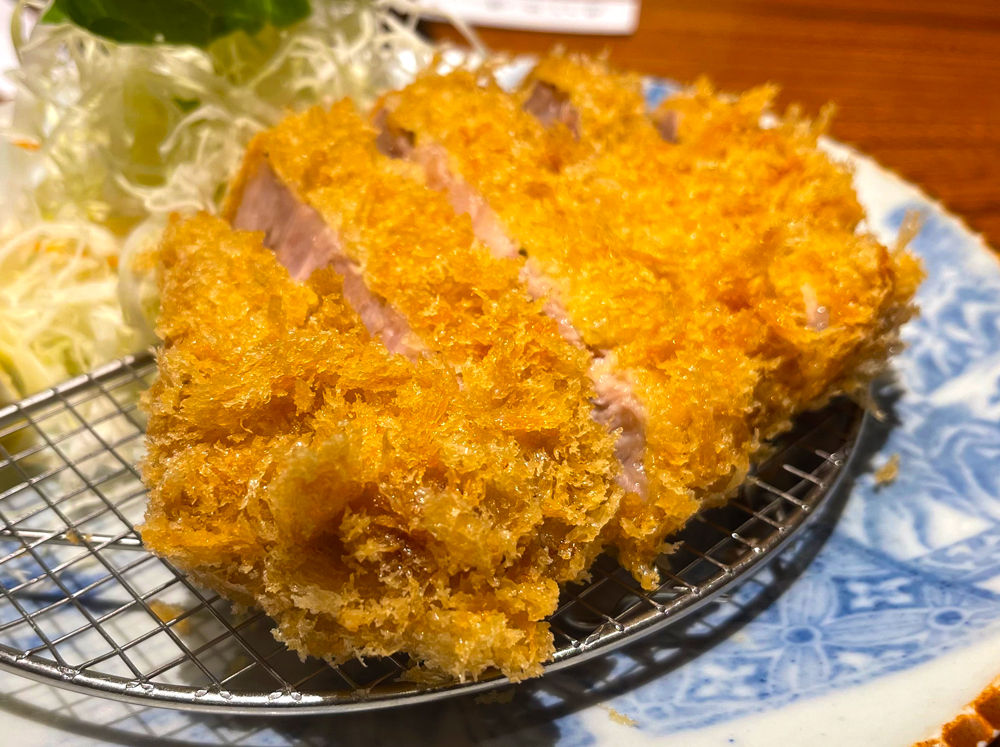 We also have a fall menu for banquet courses. Please feel free to use it for welcome and farewell parties. *Please make a reservation for the banquet course in advance.
*It is possible to add "Free Drink Plan" to the banquet course. This is a banquet-specific plan that includes draft beer, highballs, and authentic shochu. Please feel free to tell us.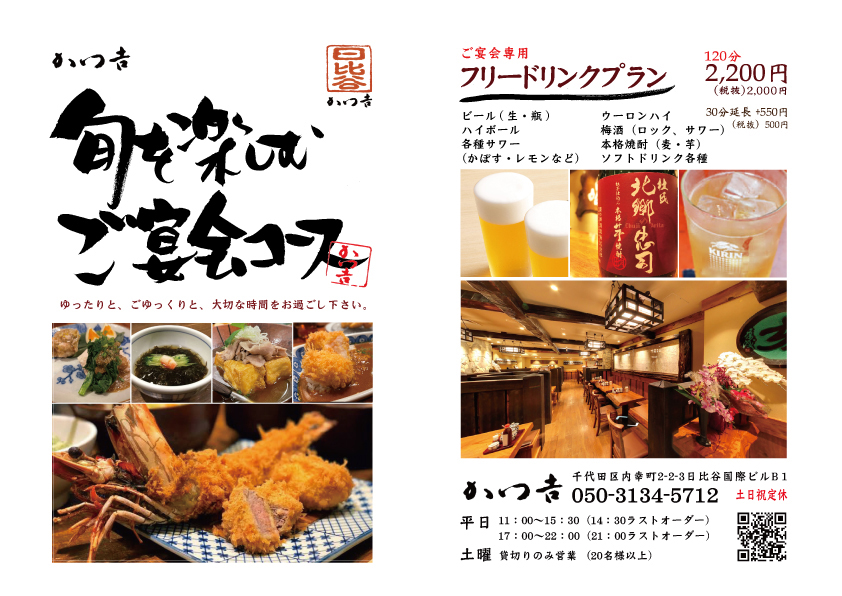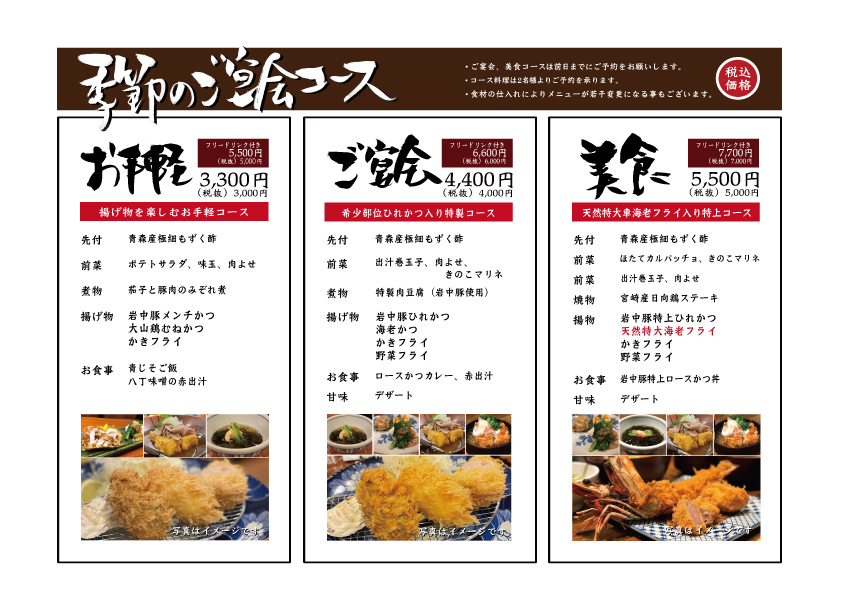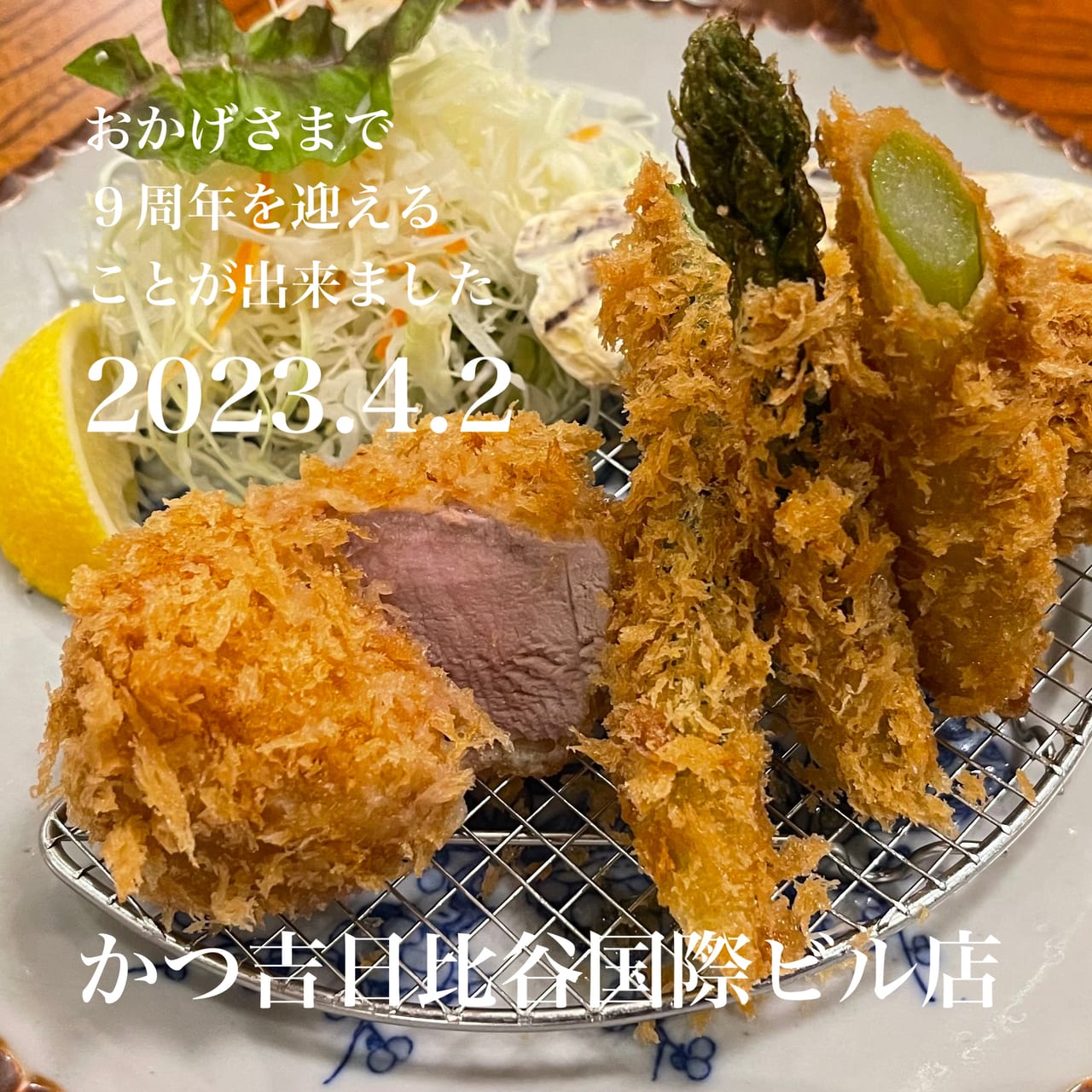 April 2, 2023. Katsukichi Hibiya Kokusai Building store celebrated its 9th anniversary. We would like to express our sincere gratitude to our customers for their continued support.
〒100-0011
Hibiya Kokusai Building B1F, 2-2-3 Uchisaiwaicho, Chiyoda-ku, Tokyo
050-3171-7430 (Please reserve your seat early)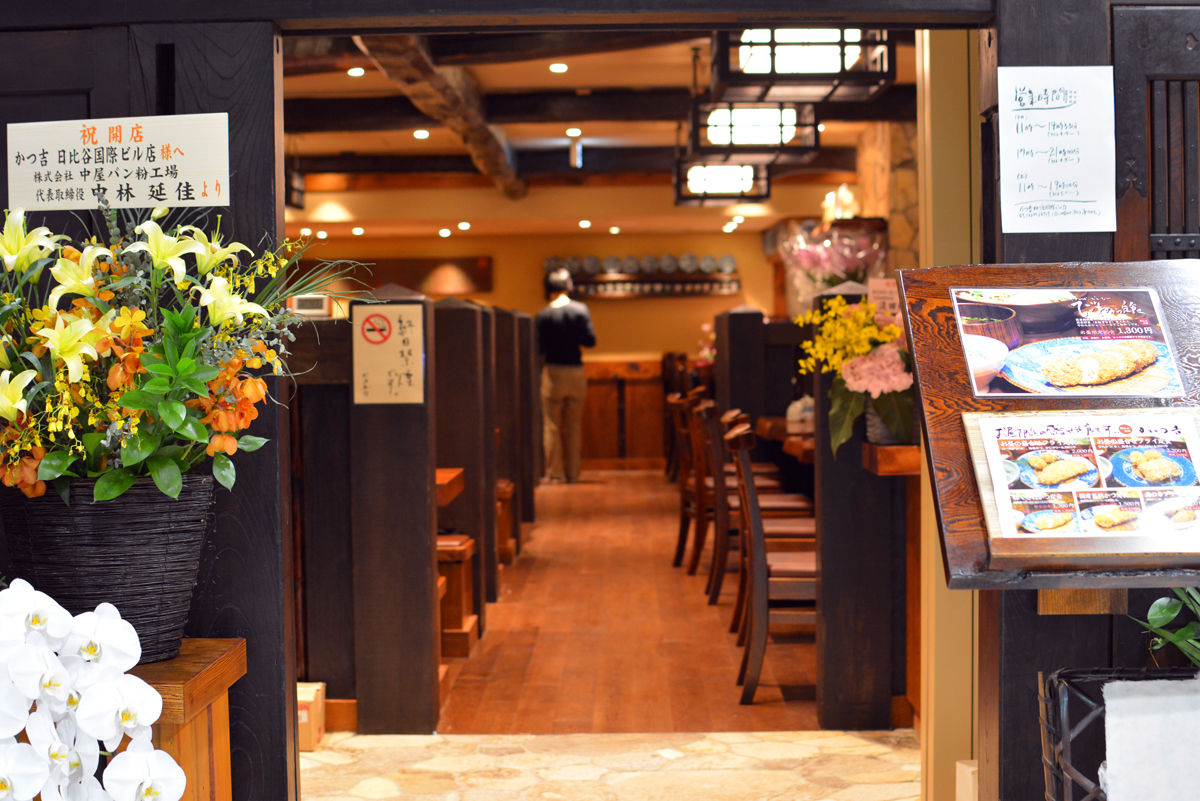 Thank you for always using our service. We look forward to your continued patronage.
〒100-0011
Hibiya Kokusai Building B1F, 2-2-3 Uchisaiwaicho, Chiyoda-ku, Tokyo
050-3171-7430 (Please reserve your seat early)