The popular winter item "Fried Oysters" will be on sale for a limited time only during the winter season starting October 11th (Wednesday).
2023.10.03
Thank you for your continued patronage of Katsukichi.
Now, the 2023 "Fried Oysters" will be on sale from October 11th (Wednesday). Nice to meet you.
Katsukichi Shibuya, Shinmaru Building, Hibiya Kokusai Building, Nihonbashi Takashimaya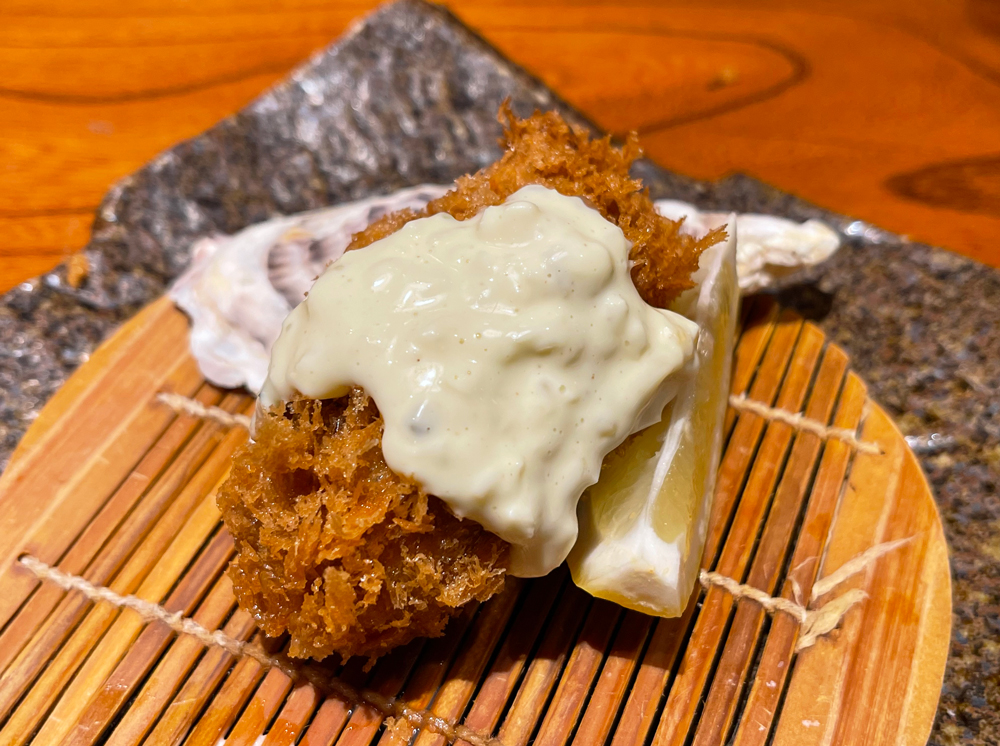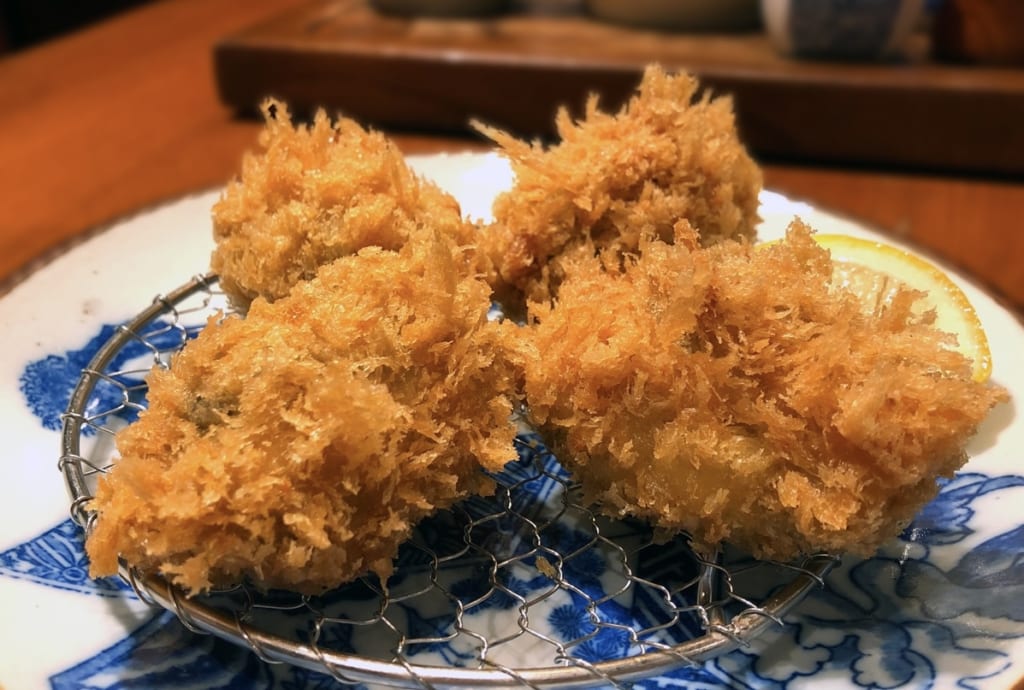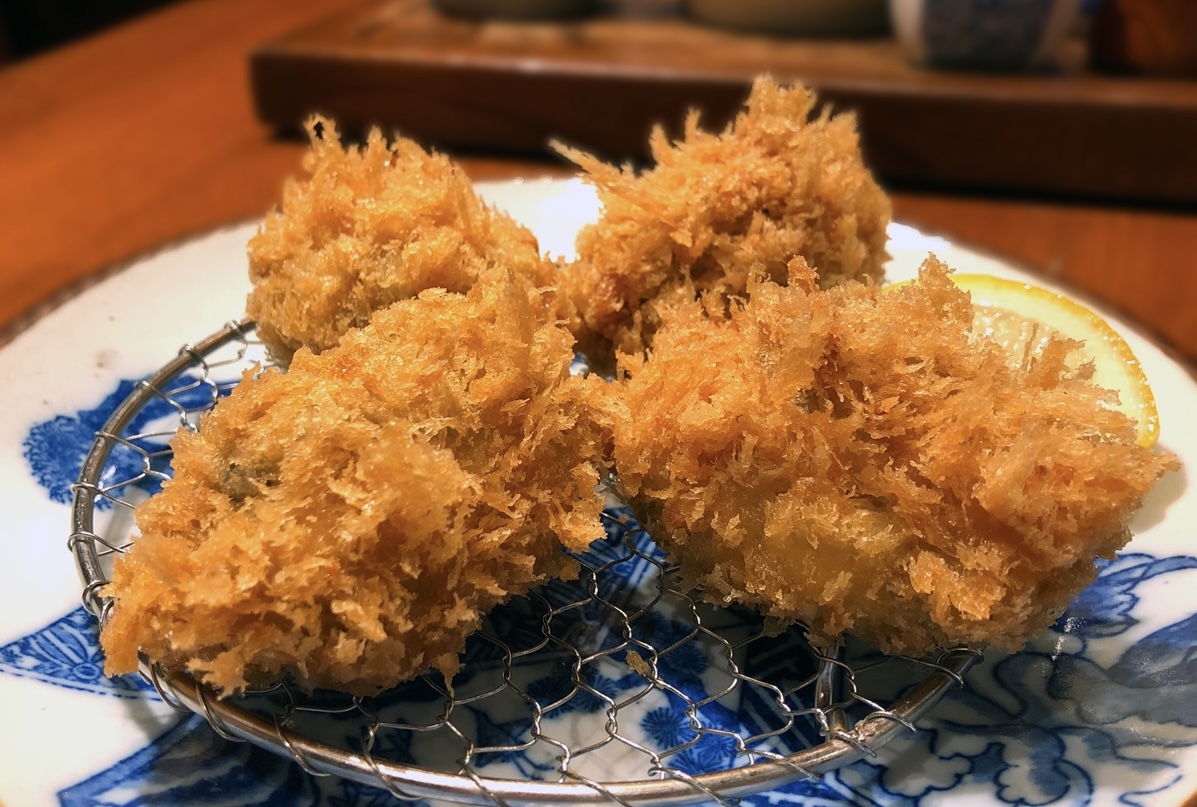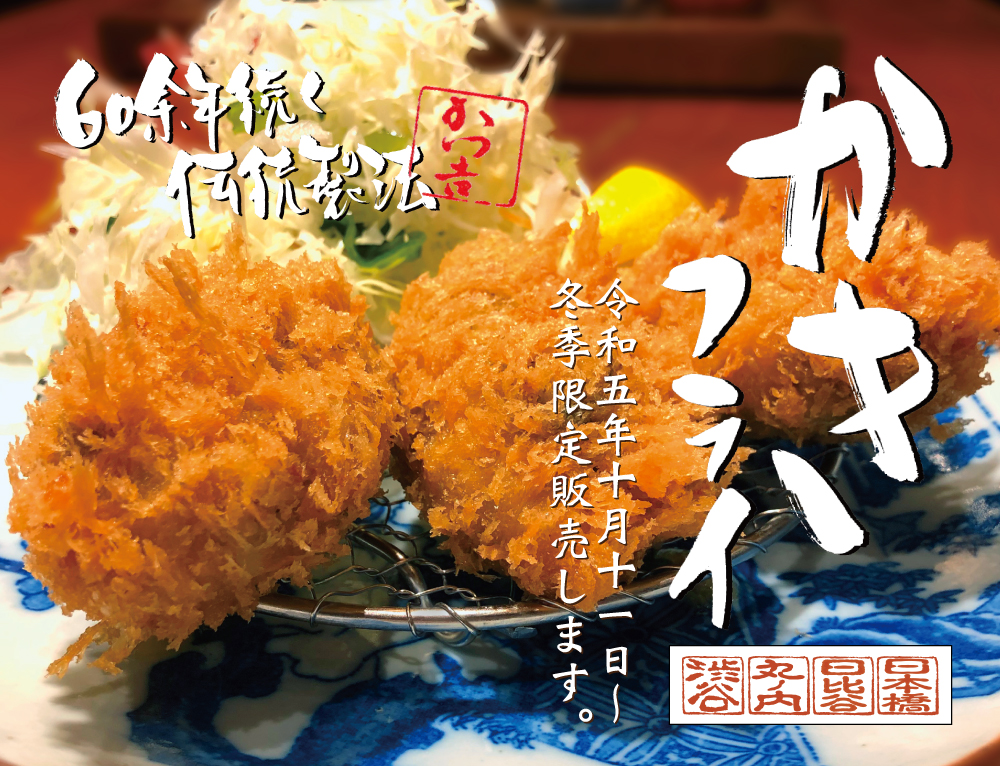 A video from our February 2019 tour of the oyster production area "Toba Anrashima" It is published on YouTube (Katsukichi Channel).
We visited Takemoto Suisan at Anrashima Fishing Port and were shown the oyster farming process. *We also have permission to shoot videos. Please take a look if you like.

(Part 1) Heading from Arashima fishing port to the oyster shelf (19 seconds)

(Part 2) A boat running at high speed in Ise Bay. Arrived at the oyster shelf (1 minute 22 seconds)

(Part 3) Harvesting oysters from the oyster rack using a special machine (1 minute 51 seconds)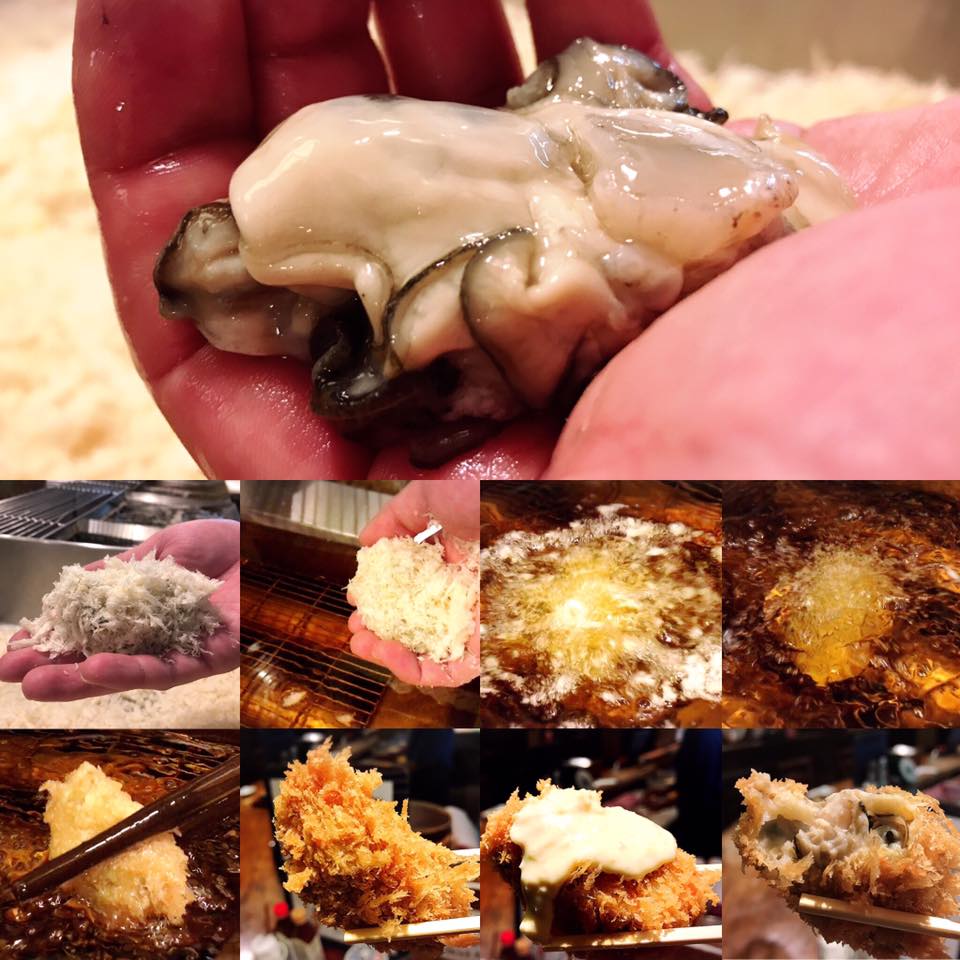 We are grateful to all the producers who raise oysters with pride.
We hope you enjoy katsukichi's "Fried Oysters" this winter.
Click here for the "Katsukichi" store we operate.