If you are thinking of changing jobs, please feel free to contact us!
2023.11.03
I work at a restaurant, but I want to eat more delicious food.
I work in a hall, but I'd like to focus on serving food rather than alcohol.
Since I inevitably get home late, I would like to change to a job that allows me to get home a little earlier.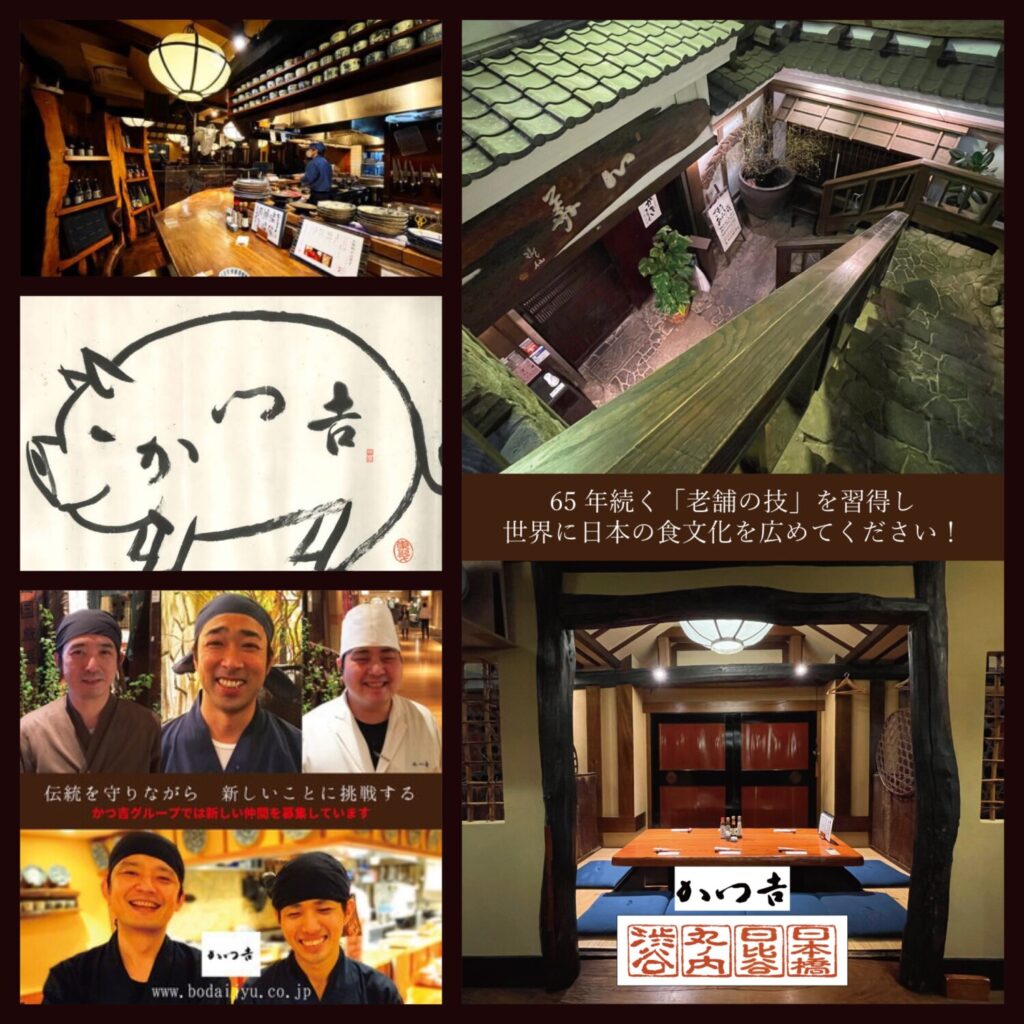 I think working styles vary depending on the store and type of business you work at.
Those who like working at a bar, those who are happy working at a fast food restaurant, and those who enjoy customer service at a food store.
Japan is known as a "treasure trove of food" and is a country rich in food culture. I think there are many different ways of working.
At Katsukichi, we are basically a "set meal restaurant." This is a "set meal restaurant" that serves slightly luxurious fried foods.
The restaurant uses real wood and stone for its interior, creating a dignified and comfortable space.
We are a company that has been using traditional manufacturing methods for 65 years, mainly focusing on tonkatsu.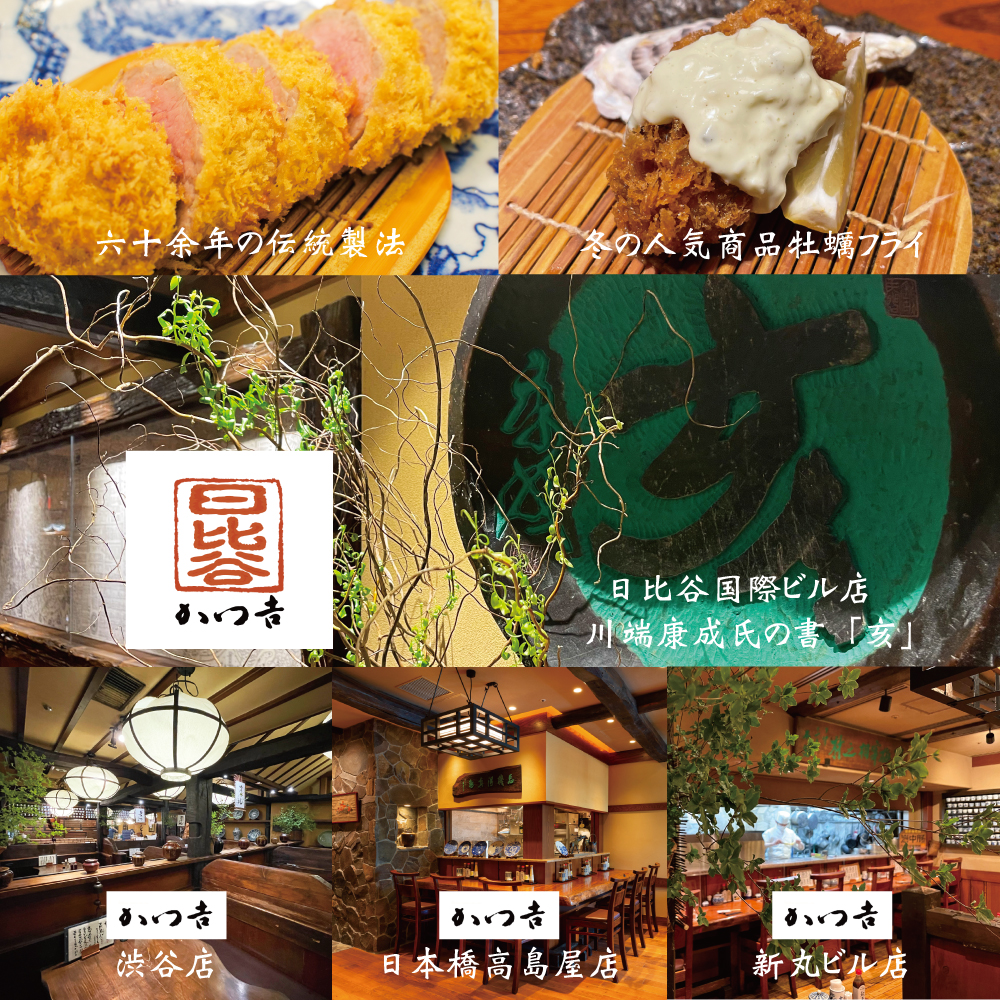 The total number of staff is 80 people. More than half of the staff are women.
It is a company where young people are also very active, with more than half of the staff being in their 20s and 30s.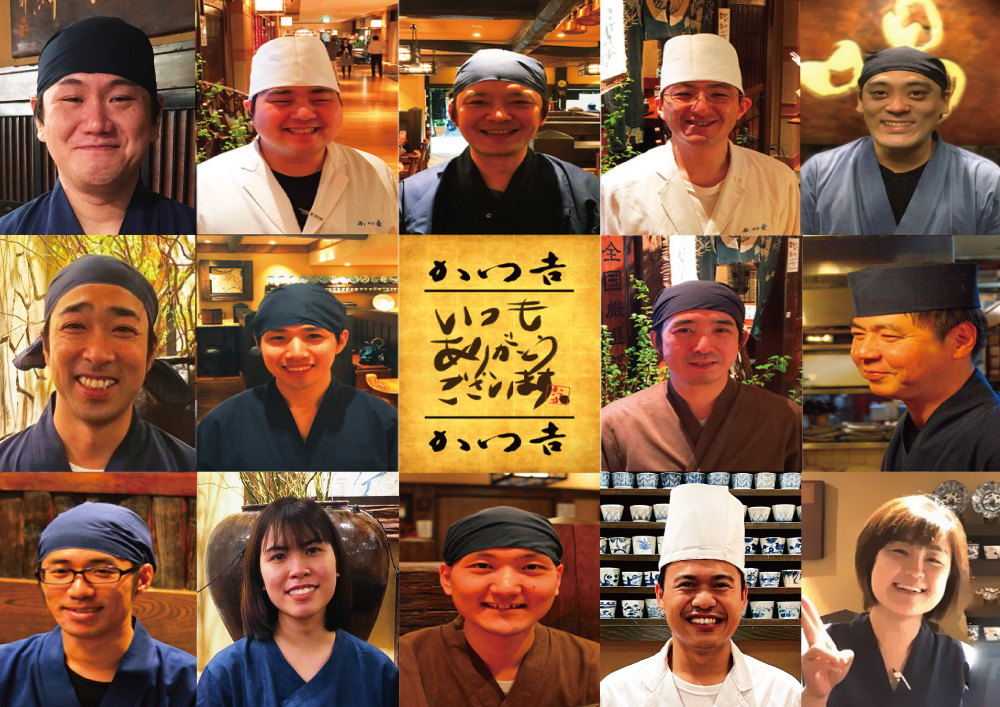 The main members of full-time employees are in their 20s to 50s. There are 20 people in total. *Including part-time workers, there will be approximately 80 people.
Their average age is 38 years old. The average length of service is over 10 years, and everyone helps run the store.
The staff are all kind and are wonderful people who take their work seriously.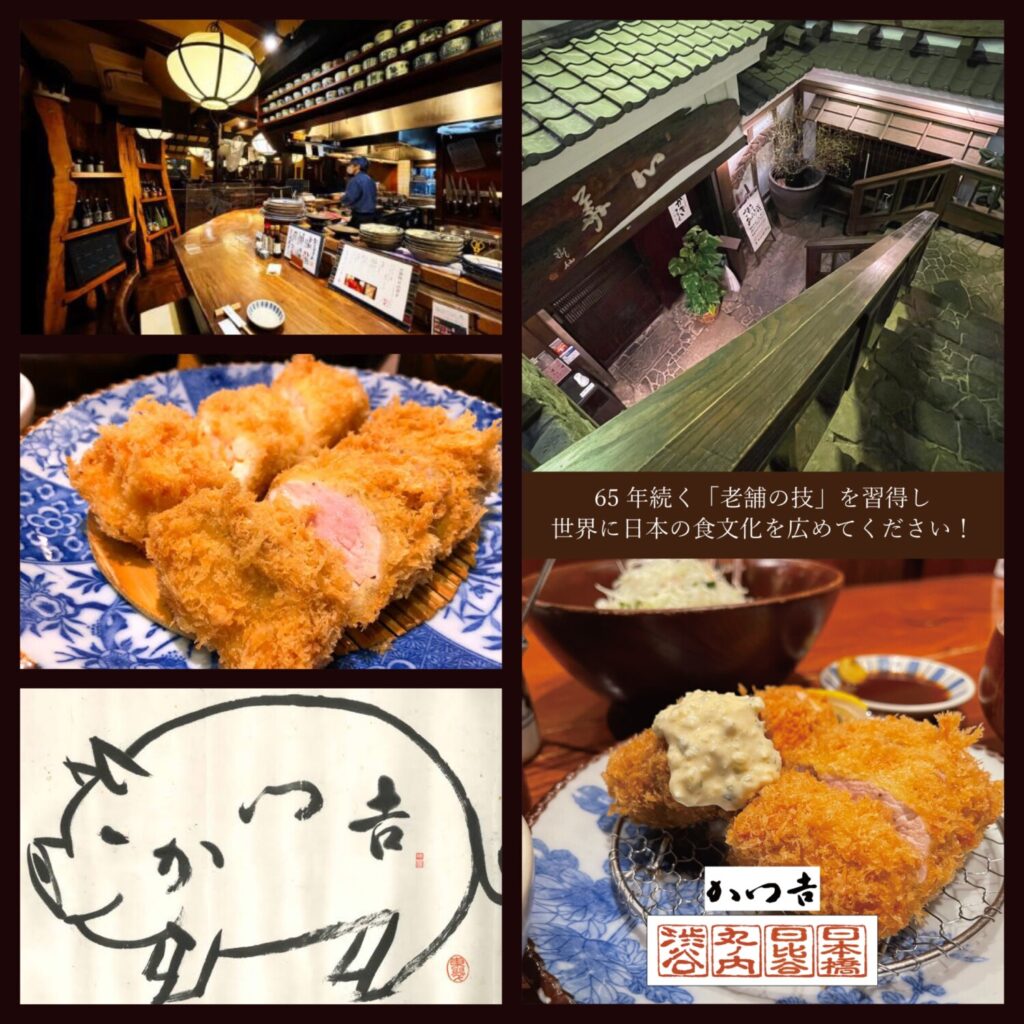 Are you thinking that you would like to change jobs to a company like this? Please feel free to contact us.
Instead of an interview, you can also ask questions and get advice in the form of a "employment consultation".
Please feel free to contact us using the "Contact Form".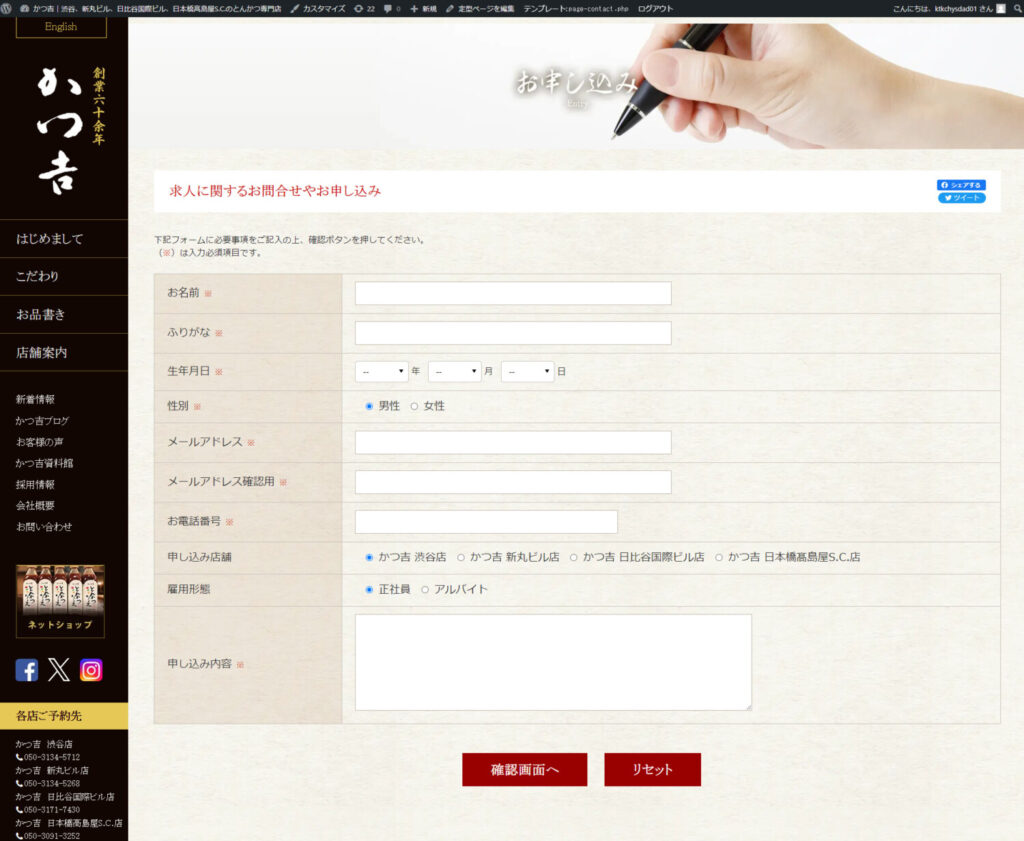 ご興味のある方は是非、弊社の採用ページをご覧ください。
正社員の皆の笑顔であなたをお迎えいたします。
Please also refer to Click here for details such as working conditions.
Those with restaurant experience who aim to become executives in the future will be treated as "executive candidates" and will receive preferential treatment.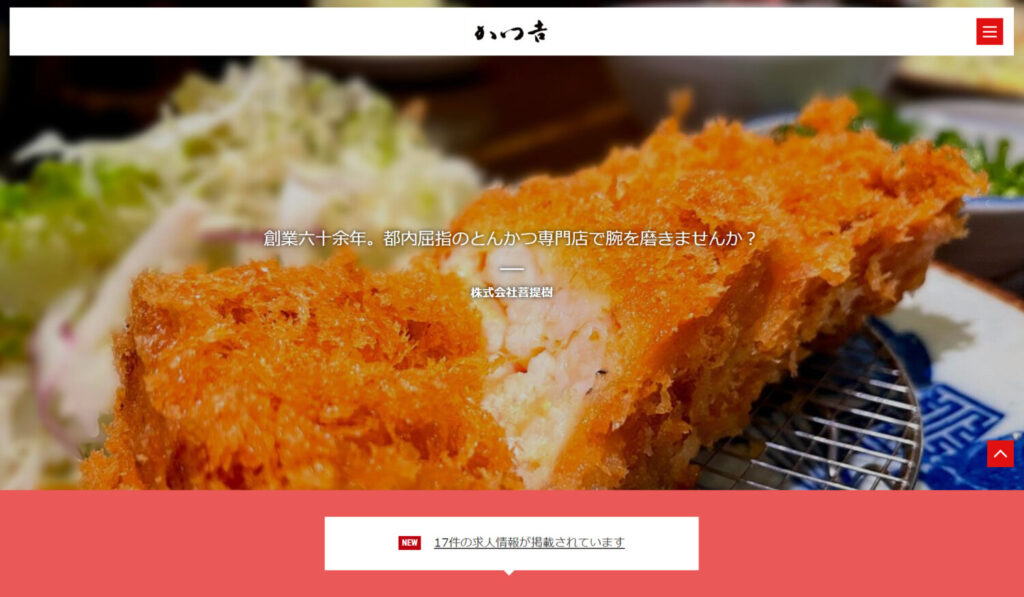 We look forward to hearing from you.
Bodhi Tree Co., Ltd.
Katsukichi [Shibuya, Marunouchi, Hibiya, Nihonbashi] Management Headquarters