Katsukichi Hibiya Kokusai Bldg./Early Summer 2023
2023.05.22
Thank you for your continued patronage of Katsukichi. Thanks to you, many customers come to our store every day. I am deeply grateful for this peaceful world.
Well, today I would like to introduce the early summer menu (from May 22, 2023) of Katsukichi Hibiya Kokusai Building.
This year's early summer cuisine (starting May 22nd) includes three kinds of appetizers (potato salad, meat sauce, seasoned egg), assorted fried vegetables (pumpkin, eggplant, asparagus), dashi-rolled omelet, plump shrimp avocado salad, mussels and white wine. Steamed, mini-chilled chicken breast cutlet" will be prepared.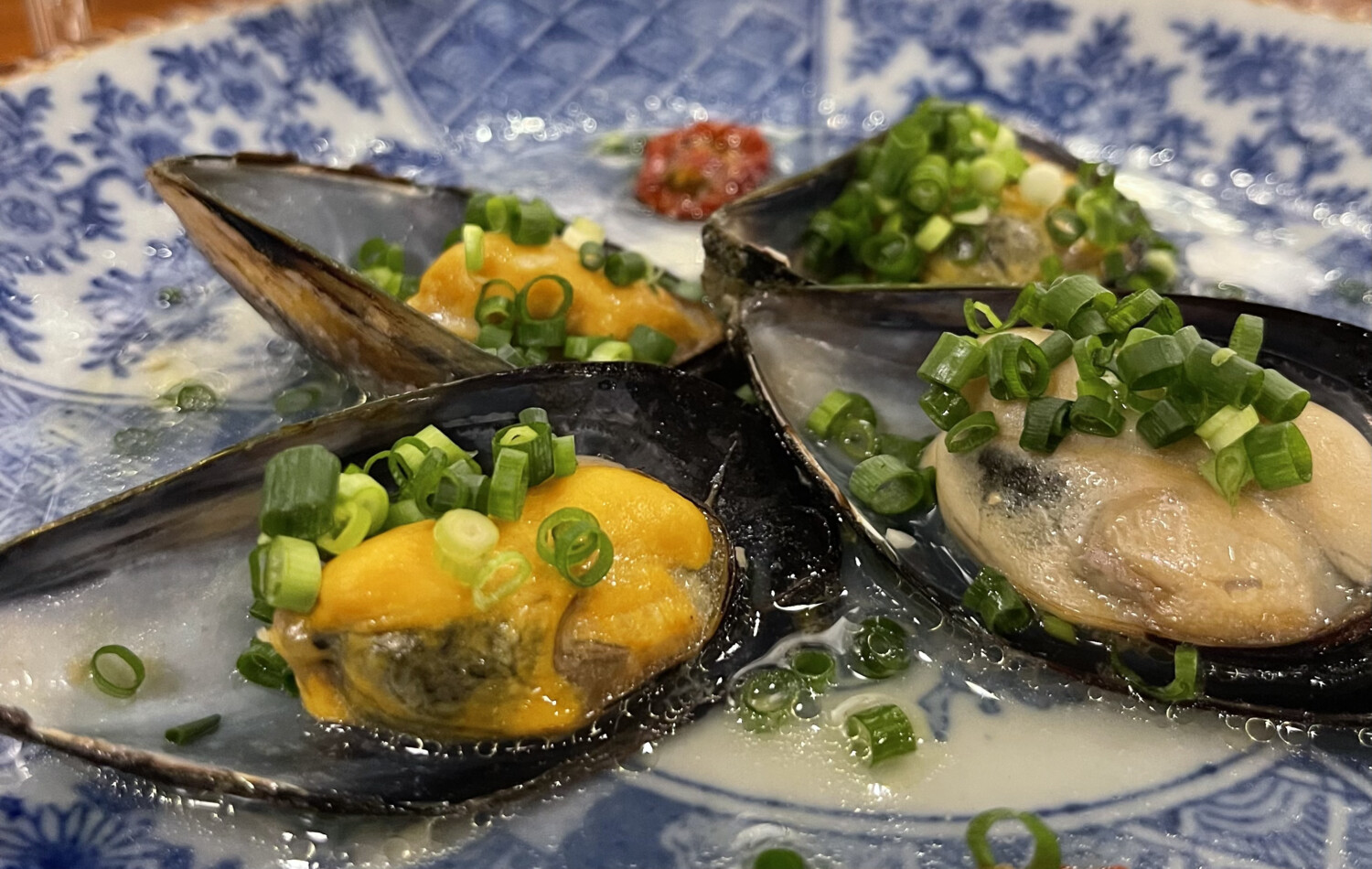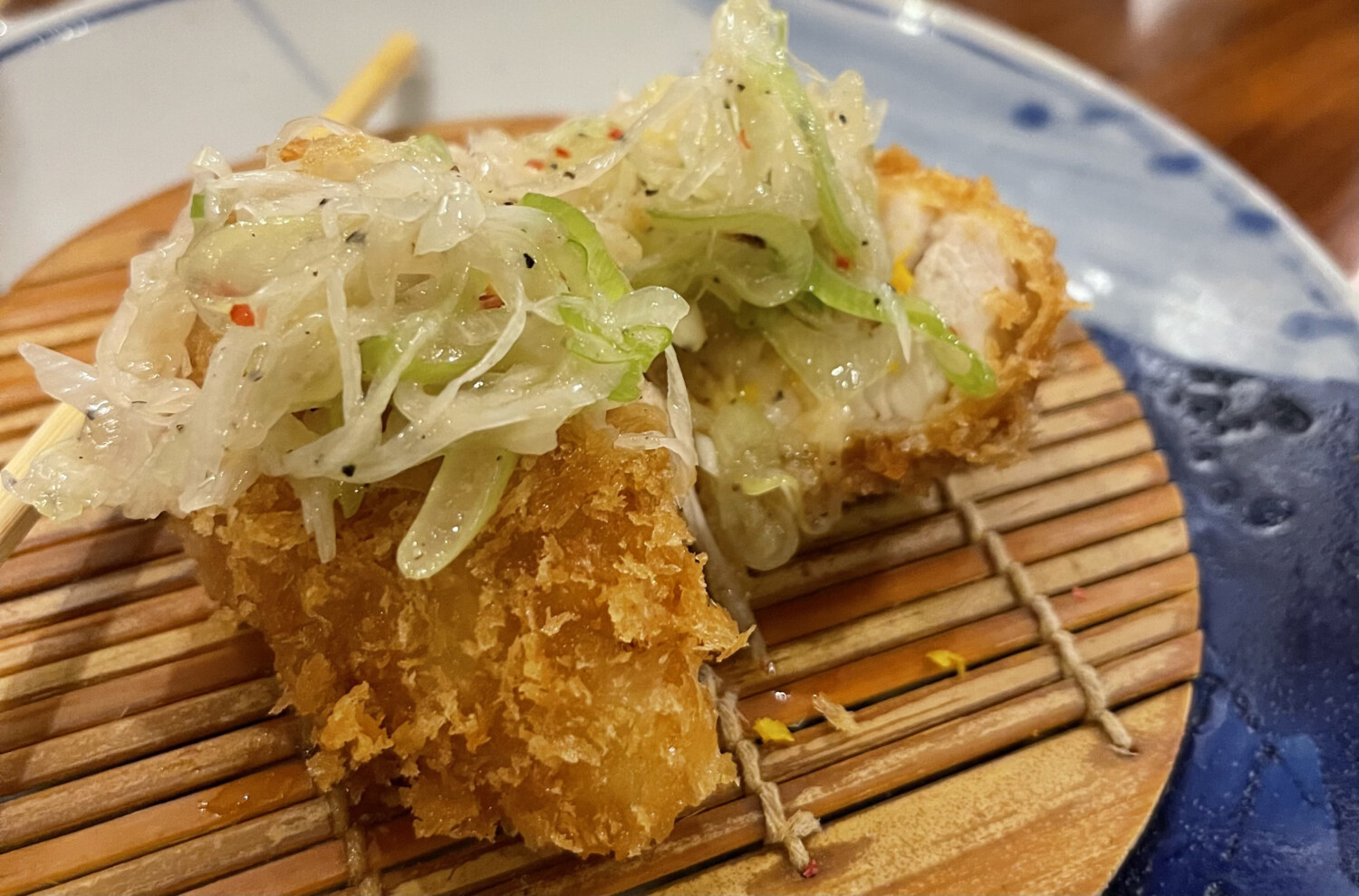 Please enjoy seasonal dishes that are particular about the ingredients and freshness.
Assorted fried set meal for lunch only. From April, the content will be changed to "Ebi Katsu-iri". The set meal comes with aojiso rice, red miso soup, appetizers, and shredded cabbage salad.
Please enjoy the freshly fried taste that sticks to the ingredients and freshness.
We also have a early summer menu for the banquet course. Please feel free to use it for welcome and farewell parties. *Please make a reservation in advance for the banquet course.
* It is possible to add a "free drink plan" to the banquet course. This is a banquet-only plan that includes draft beer, highball, and authentic shochu. Please feel free to tell us.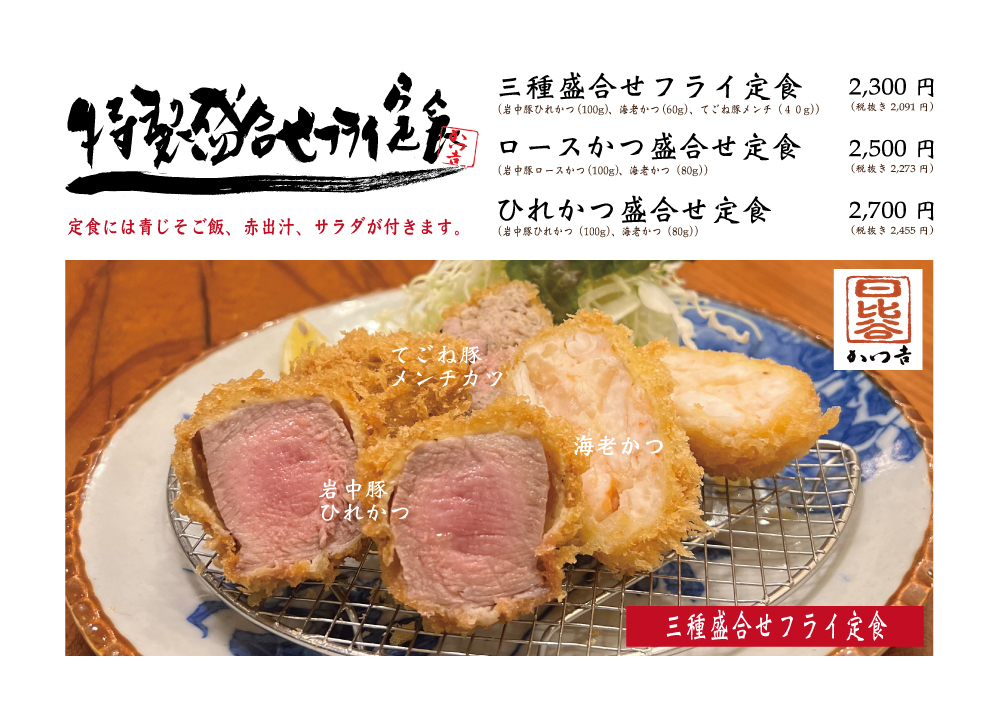 In addition, we offer "specially made assorted fries" at the spring meal (dinner). Tonkatsu and shrimp cutlet set meal. Please enjoy freshly fried with green perilla rice and Hatcho miso red soup stock.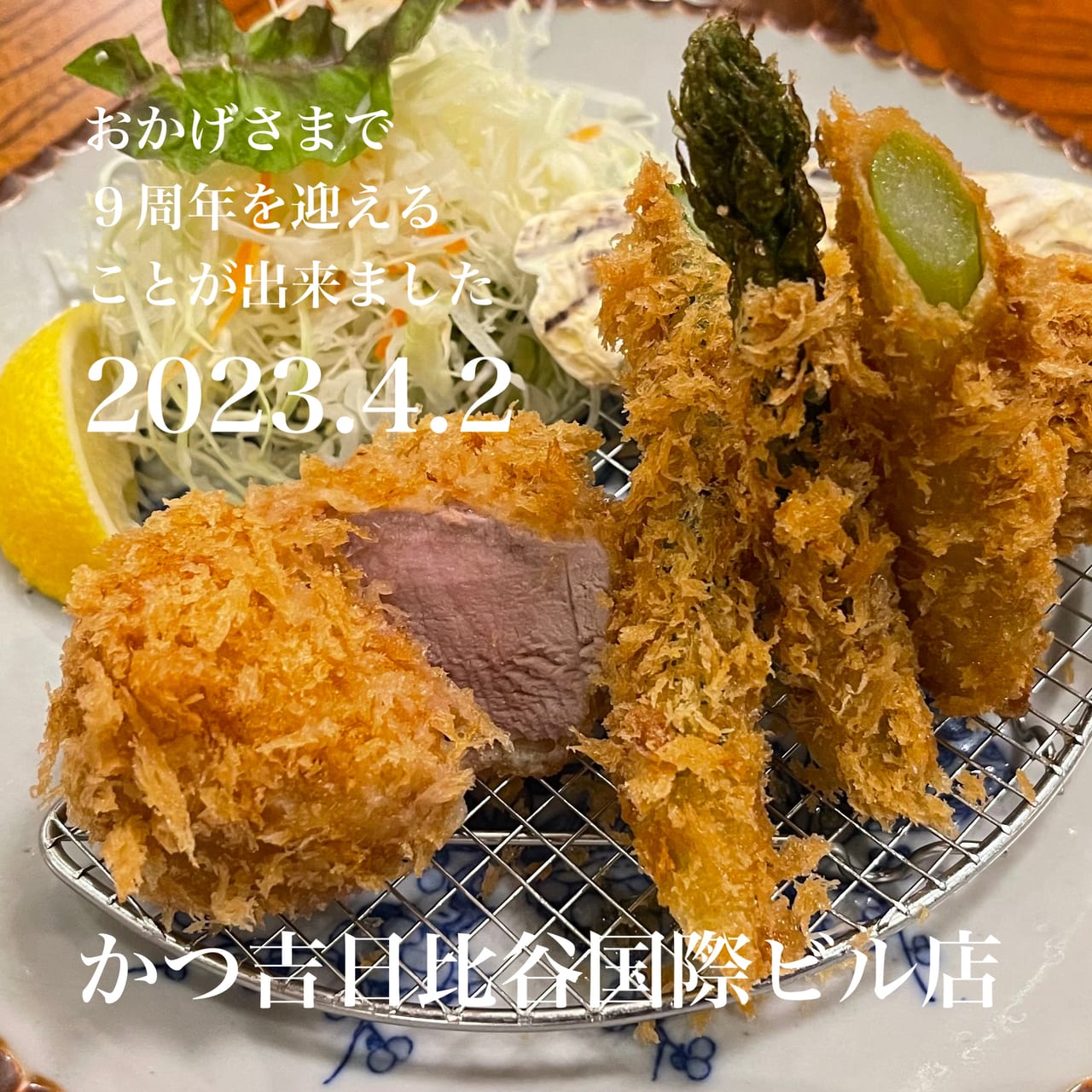 April 2, 2023. Katsukichi Hibiya Kokusai Bldg. was able to celebrate its 9th anniversary. We would like to express our sincere gratitude to our customers who have always supported us.
Katsukichi Hibiya Kokusai Bldg.
〒100-0011
2-2-3 Uchisaiwaicho, Chiyoda-ku, Tokyo Hibiya International Building B1F
050-3171-7430 (Please reserve your seat early)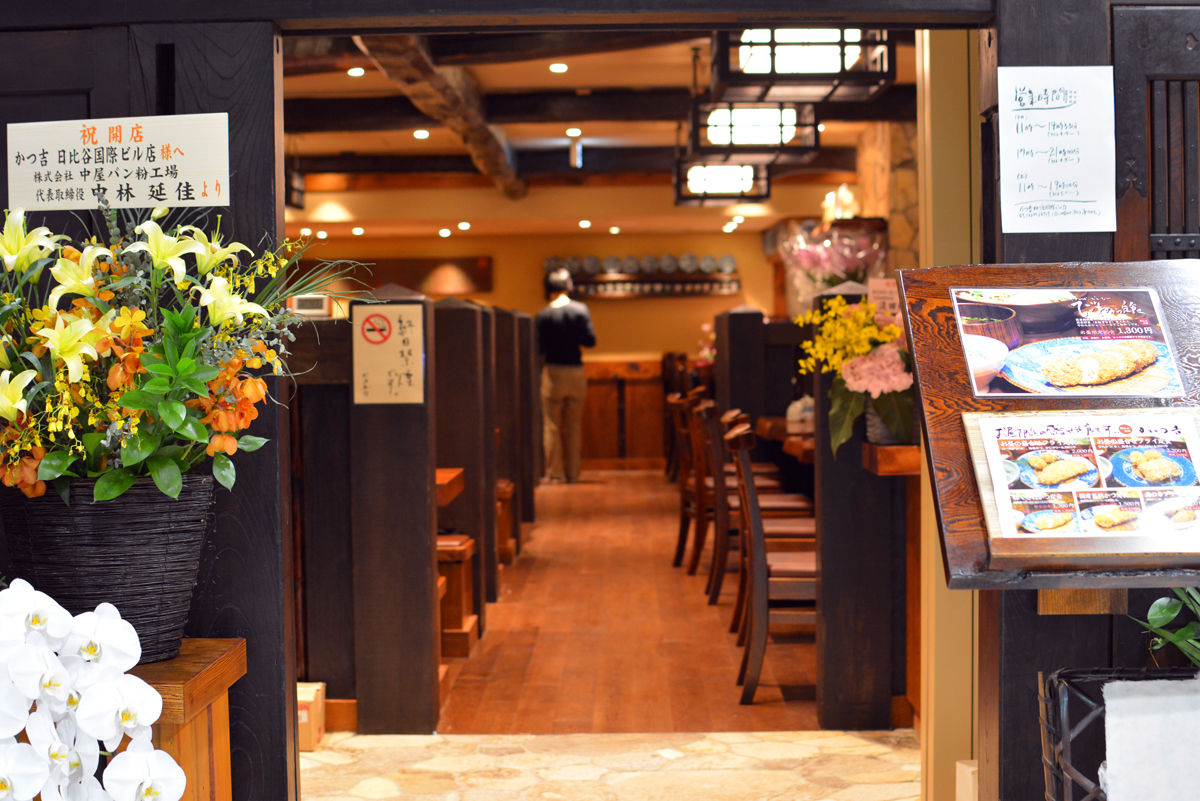 Thank you for using our service. We look forward to your continued patronage.
Katsukichi Hibiya Kokusai Bldg.
〒100-0011
2-2-3 Uchisaiwaicho, Chiyoda-ku, Tokyo Hibiya International Building B1F
050-3171-7430 (Please reserve your seat early)