Last Japan! Canadians visiting Japan for the first time are surprised by Katsudon! Overseas reactions to Japanese food
2023.06.09
Thank you for your continued patronage of Katsukichi. I heard the news that the Kanto region has entered the rainy season. It's going to be a humid season with high humidity. I want to have a good time with a delicious meal.
By the way, when I was watching the YouTube site "Tokyo Food Adventures" the other day, I was introduced to "Katsukichi Shibuya". The content was "The last meal for two people who came from Canada for sightseeing!"
In Canada, "katsudon", which is made with eggs, is a dish that is rarely seen, and they were very pleased. I was so happy that I introduced it on this blog.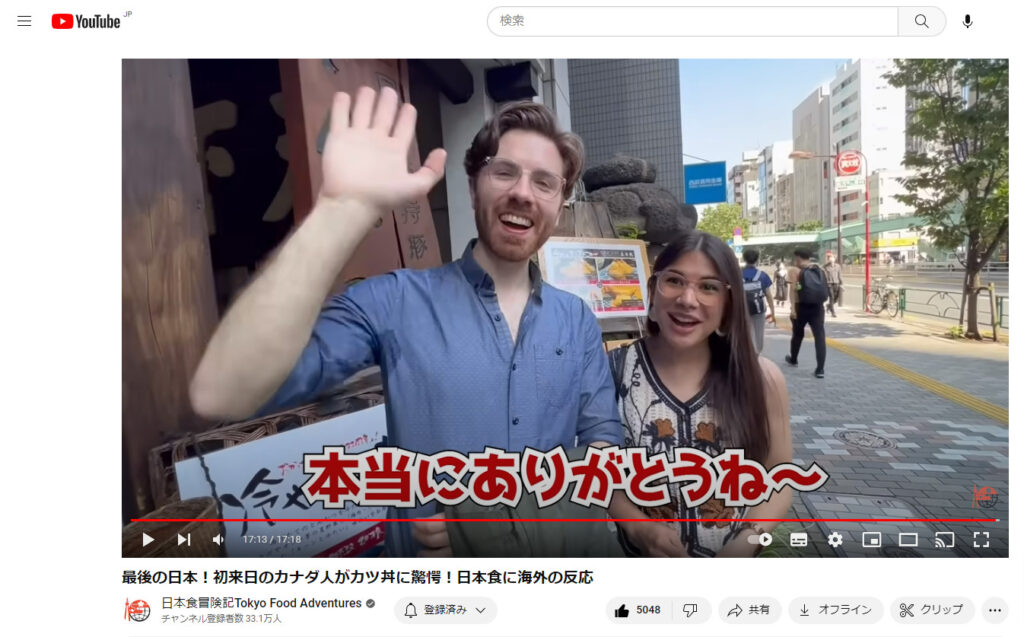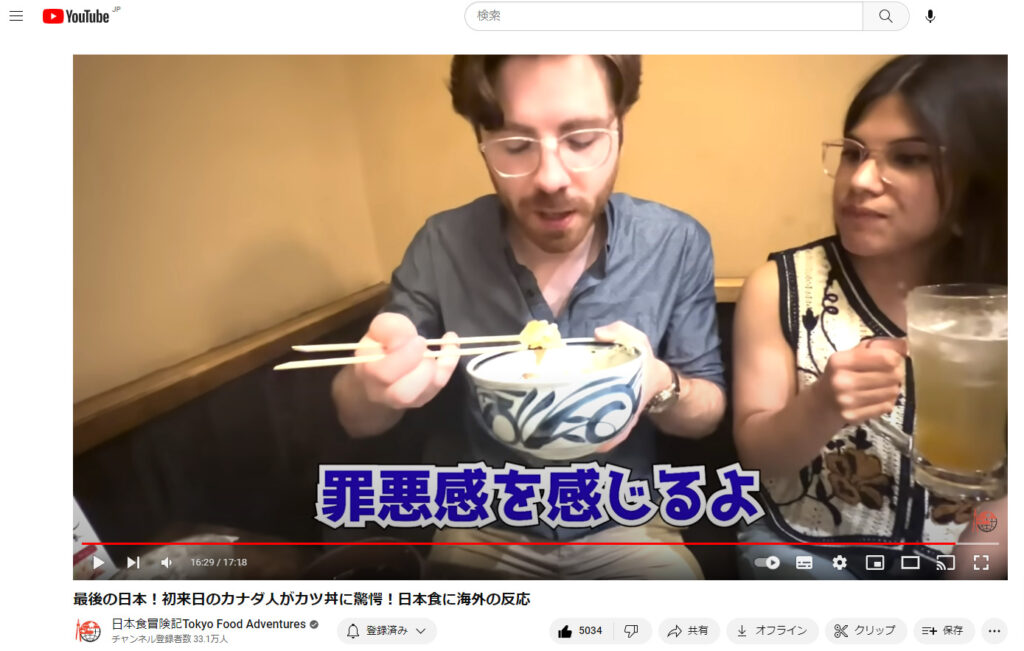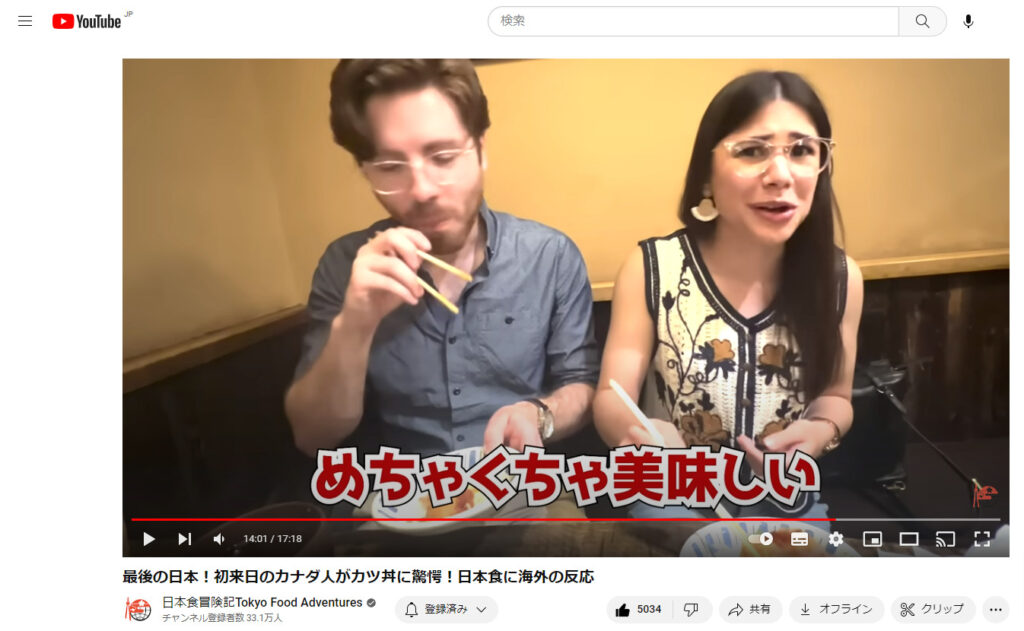 "Tokyo Food Adventures", who is pleased to introduce Japanese food to people all over the world, always shoots and publishes in places we don't know. I have never met you, but I think you are doing a great job.
We will continue to devote ourselves to "providing delicious food" so that we can meet the expectations of everyone around the world.Thank you.