Katsukichi in Shibuya Our Staff
Sato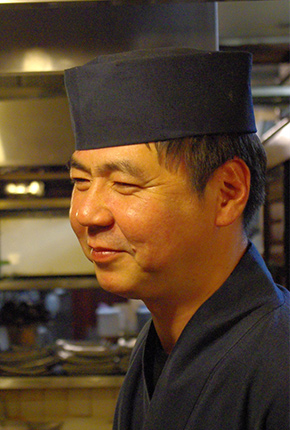 Job title

Head chef
Joined Katsukichi

August, 2010
Hobbies & special skills

Cooking, driving, go-kart racing, etc.
A Word from
the President
Hideo Satou has been working as a cook for more than twenty-five years and faces his job humbly without forgetting his initial earnestness. He is respected by his co-workers for his experience, his effort to treasure each day, and his serious attitude toward cooking. I hope he will continue to play an active role as our head chef and support Katsukichi in Shibuya.
Katsukichi in Shibuya Staff List